Regular price
$12.70
Sale price
$10.96
Unit price
per
Sale
Sold out
View full details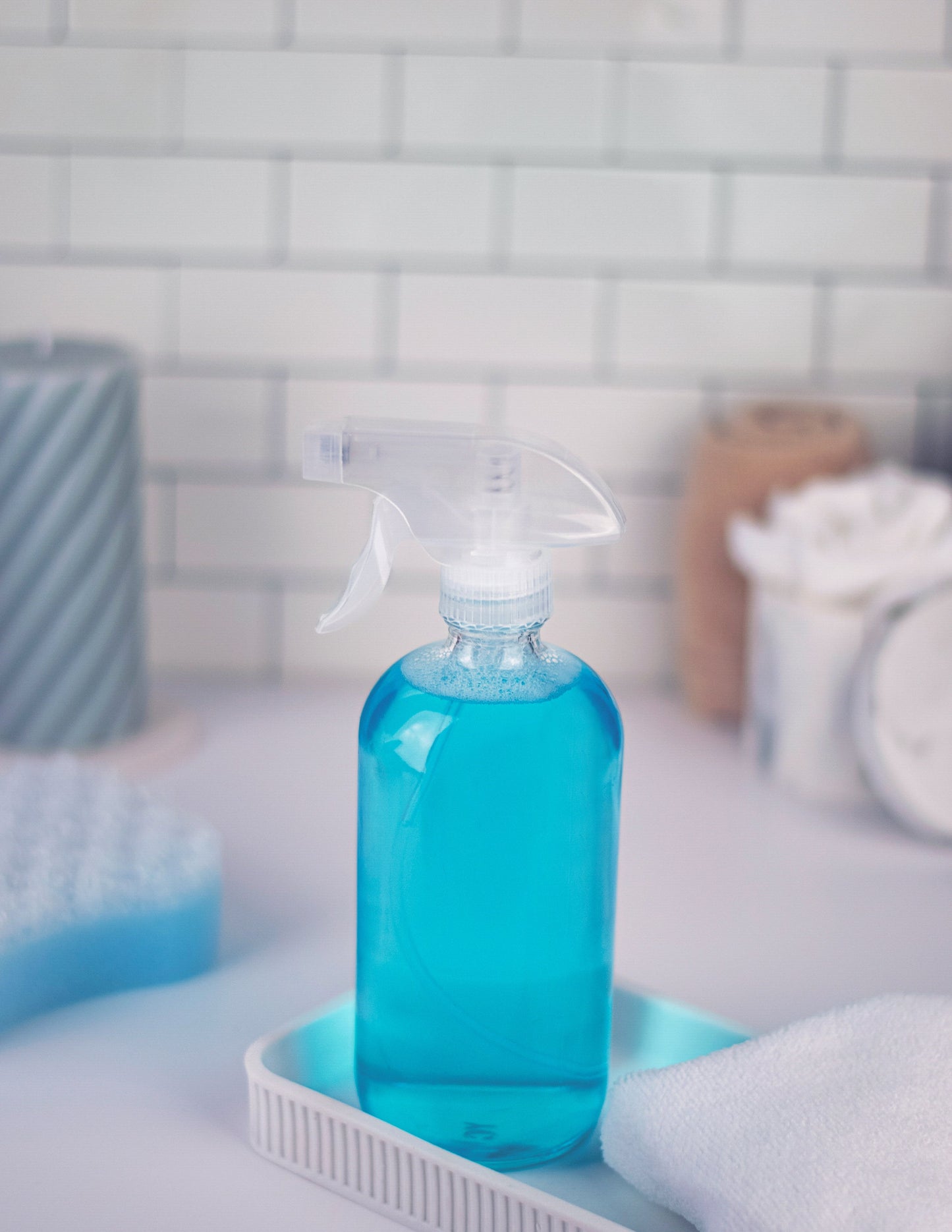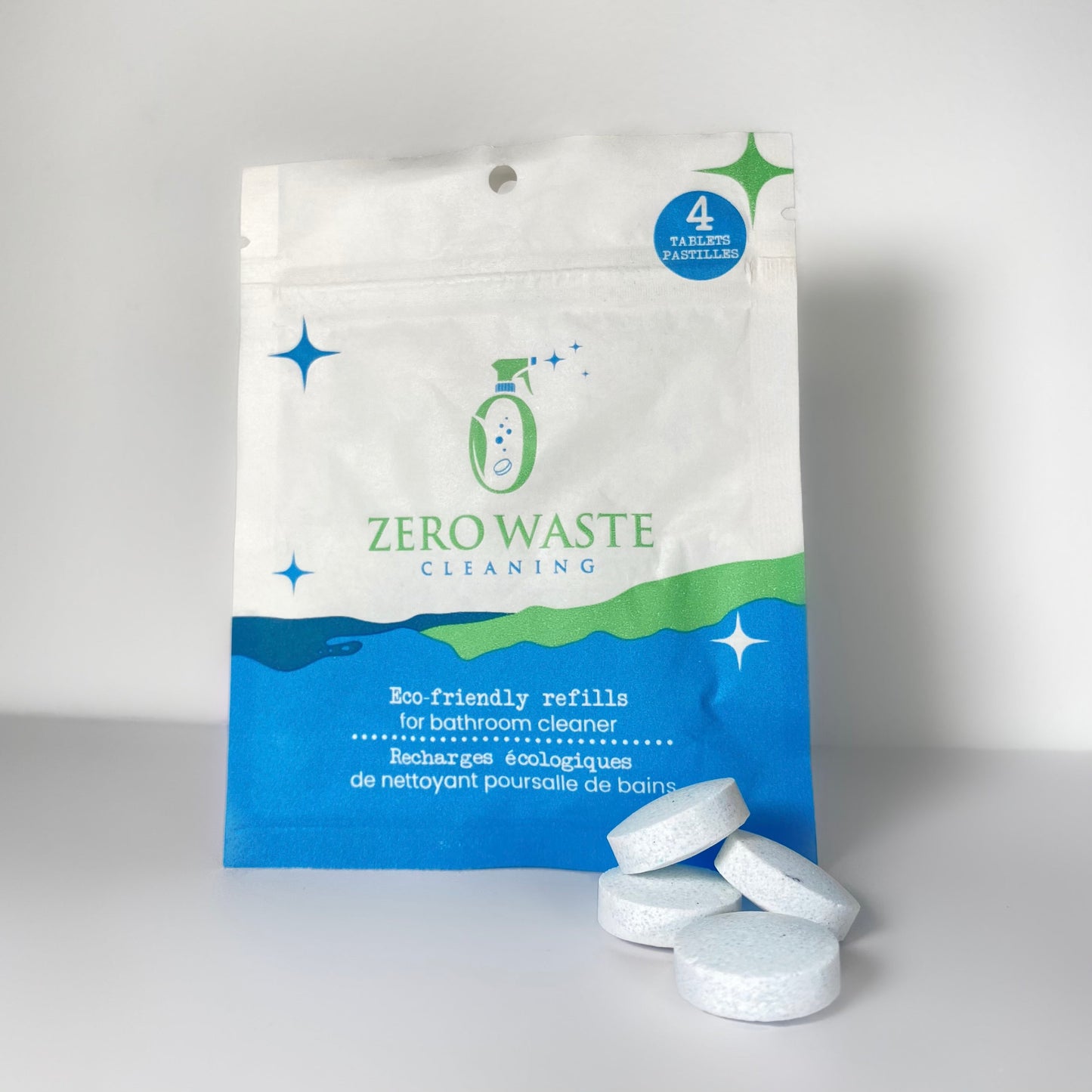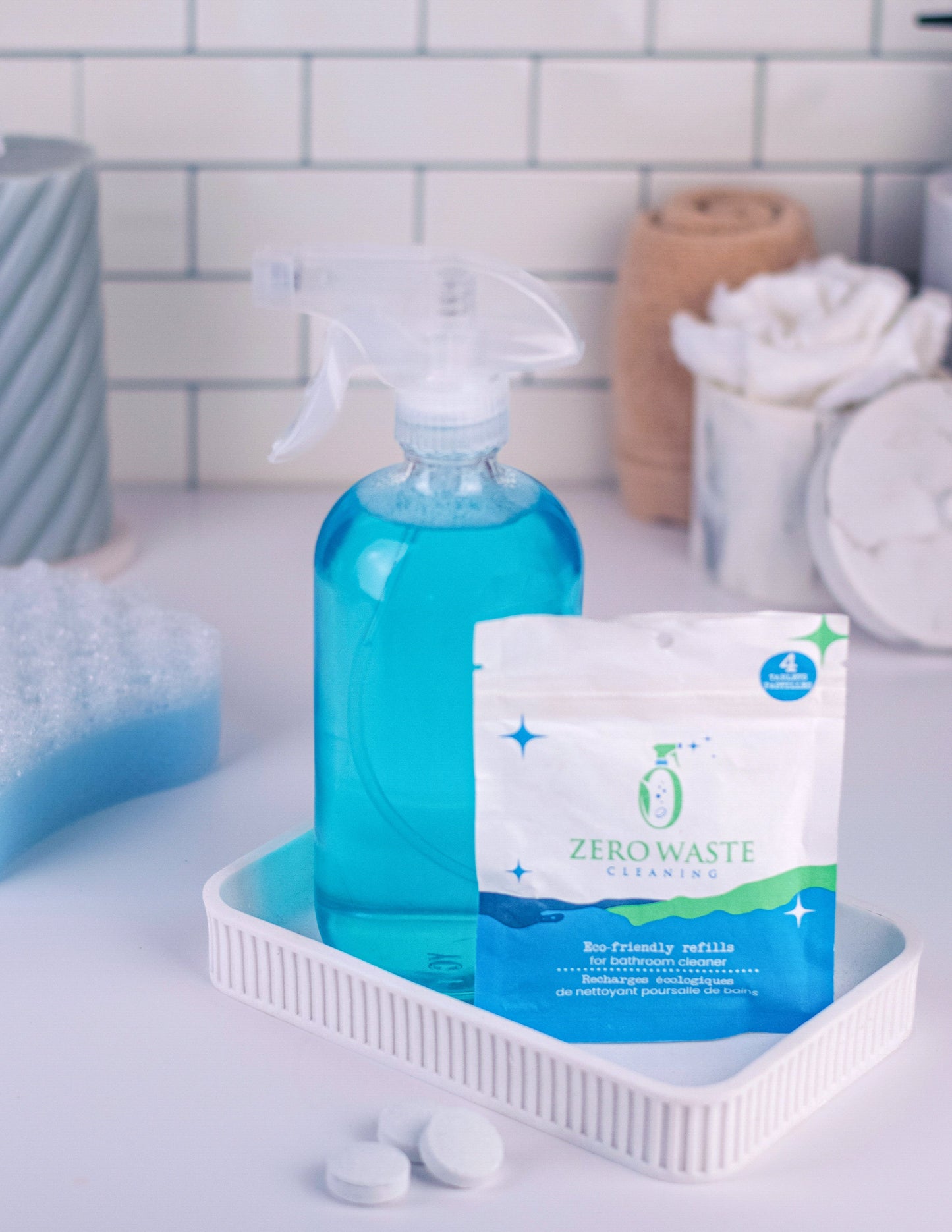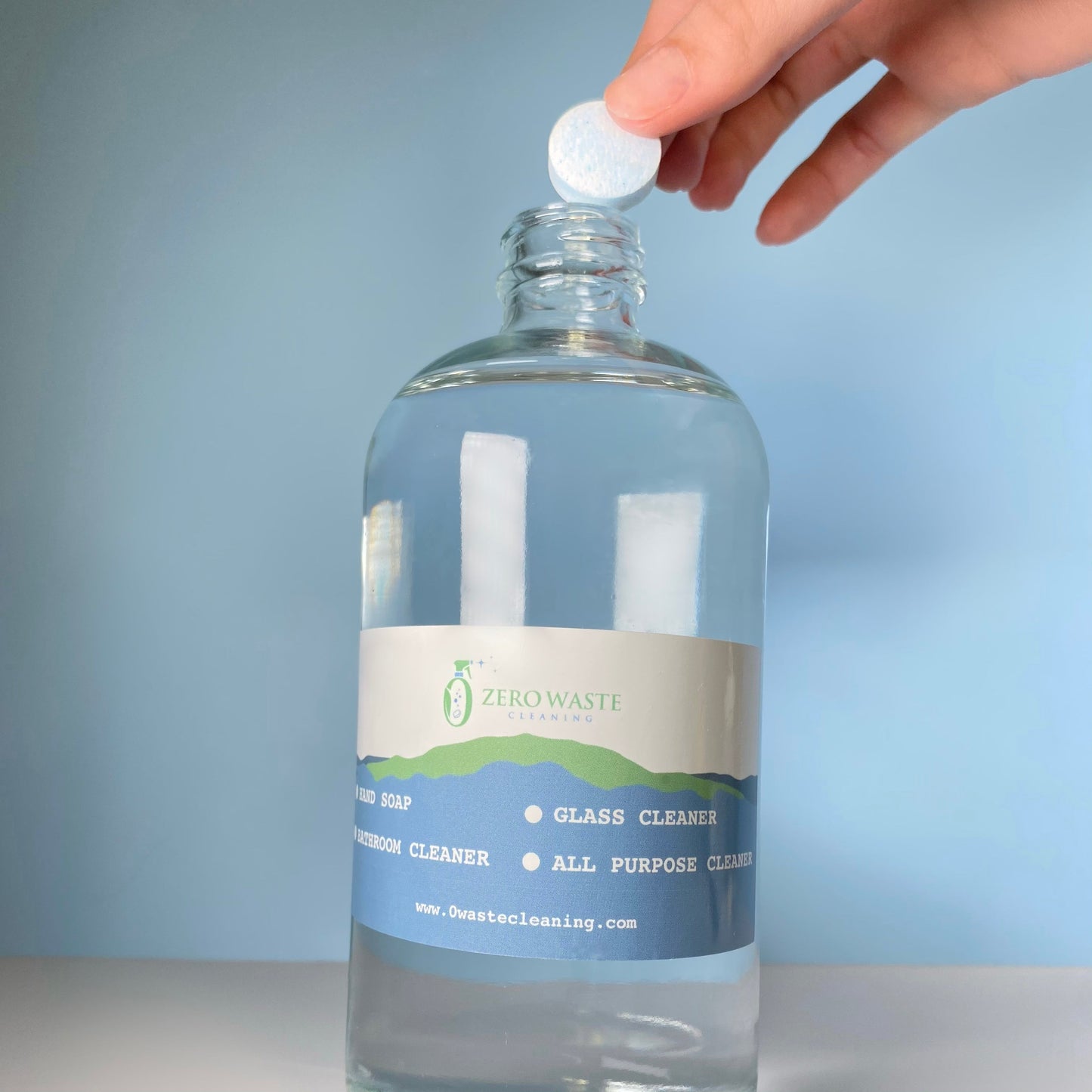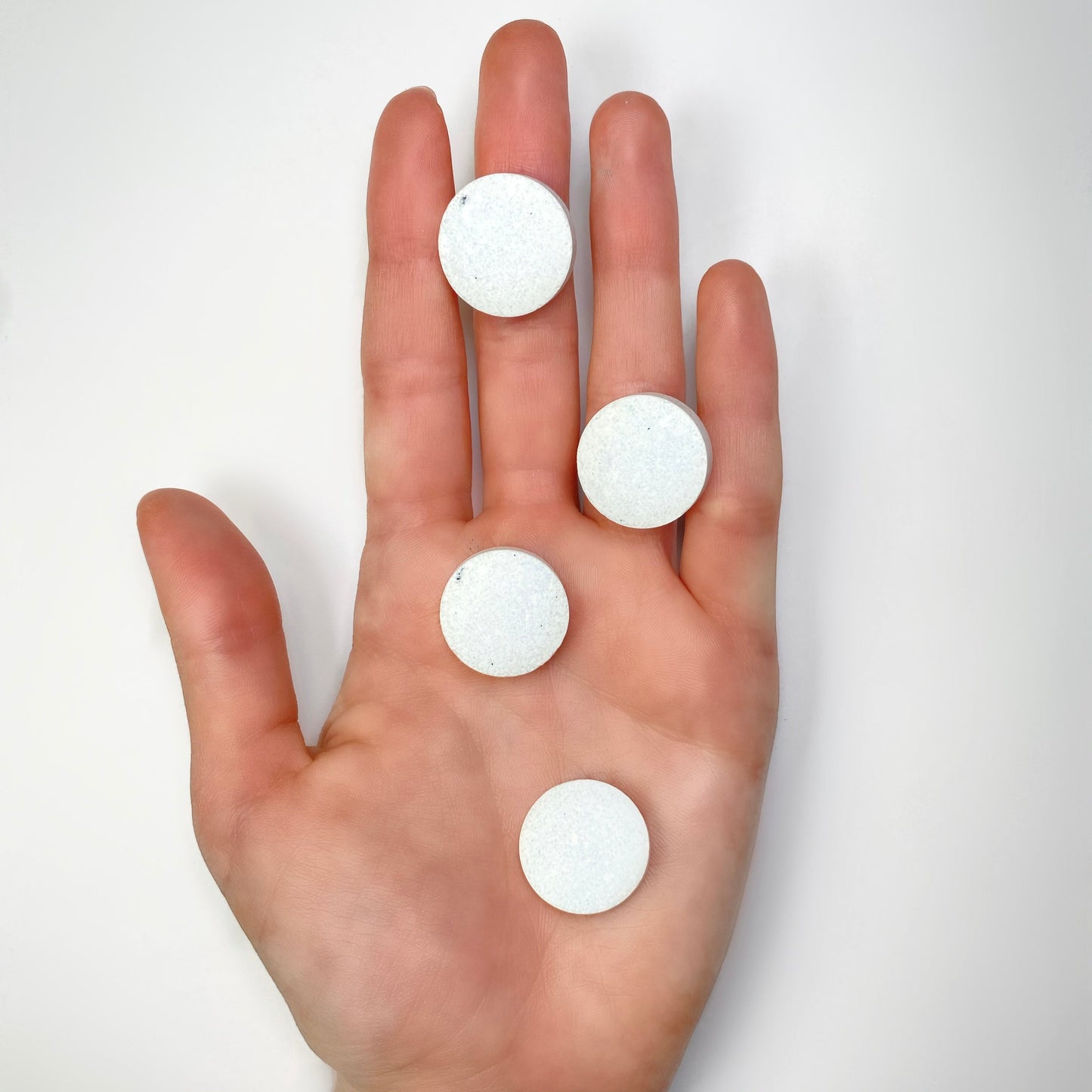 More info on the product
Description

✅ Compatible with any spray bottle

🌱 These tablets are biodegradable and come in 100% biodegradable packaging. One tablet makes up to 1L of bathroom cleaner.

Introducing our revolutionary zero waste bathroom cleaner refill tablet, the eco-friendly solution to your cleaning needs! Our tablet is specially designed to be biodegradable, pet-friendly, plant-based, and vegan, making it the perfect choice for environmentally conscious individuals who want to reduce their carbon footprint.
Made with all-natural ingredients, our bathroom cleaner tablet dissolves quickly and easily in water, creating a powerful cleaning solution that effectively removes dirt, grime, and stains from your bathroom surfaces. Simply drop one tablet into a reusable spray bottle filled with water, and voila! You have a powerful cleaning solution that is both effective and eco-friendly.
Our zero waste bathroom cleaner refill tablet is not only great for the environment, but it's also convenient and easy to use. With its compact size, you can store multiple tablets in a small container, reducing clutter and saving space in your home. And because it's biodegradable, you can rest assured that it won't harm the environment or wildlife when it's time to dispose of it.
Choose our zero waste bathroom cleaner refill tablet today and join the movement towards a more sustainable future.

What's included

One pack contains 4 Zero Waste Cleaning tablets.

Each refill tablet makes one full bottle of cleaning product.

This item does NOT include the glass bottles.
How to REuse

1. Open the packaging

2. Drop the tablet in hot water and let it dissolve

3. Shake before using and toss the packaging in your compost, easy peasy!
Ingredients

🌿 All the ingredients are plant based and biodegradable.

Ingredients list: Citric acid anhydrous, Sodium bicarbonate, Sodium percarbonate, Sodium citrate, Sodium metasilicate, Sodium laurel sulfate, Sodium polycrylate, EDTA acid, Fatty alcohol polyxythylene ether.
Shipping and Returns

Orders take 2-3 business days to ship when the products are in stock. For refunds, please visit our Refund Policy page for details : Refund Policy
Completely Biodegradable formulas
At 0 Waste Cleaning we've made sure that our ingredients do not affect negatively the ecosystem or your health. You can now clean your home worry free.
Formulated WITHOUT
Toxic fragrance oils

Chlorine bleach

Amonia

Animal products
Love it
Great bathroom cleaner that gets the job done! It smells good as well, not harsh like other products. Very happy I found this alternative!!
Works well, takes some adjusting
The product came in eco friendly packaging and is very easy to use. The only issue I have is that the formula is very thin (doesn't really foam up or suds up) and so it's hard to target the spray or let it sit on a tough area. But it worked really well and cleaned my shower, sink, counters very well! No smells and very gentle to use! Might just use my own paste to tackle certain problem areas.